Mind of Mencia: Complete First Season
Watch twelve merciless episodes from the first season of Comedy Central's new hit show where Carlos takes on everything from white people to black people to brown people to slightly tan people.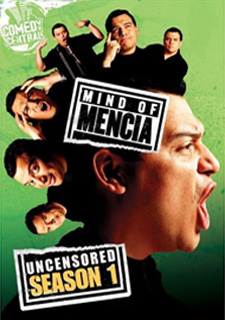 Be warned, in Mencia's small mind, no one's safe from his raging rants and whip-smart instincts.
Carlos Mencia somehow finds a way to make jokes about Asians, whites, Arabs, and African Americans, but he rarely says anything that makes the viewer cringe. Somehow, the manic comic makes the person he's making fun of feel he's in on the joke. It's almost as if you've heard it before.
Mind of Mencia