Carlos Mencia - Unmerciful
This wonderfully funny, riotous routine, you will be laughing at everything on this CD.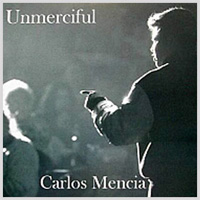 This CD was recorded in 2003 and represents the set Carlos was doing at the time in clubs and colleges around the US. There are a lot of old bits which might sound familiar to new fans.
It's definitely worth a listen.
This CD is not sold in stores, you can only but it at his shows or by clicking the link below.
Unmerciful